Sell full, but no longer needed, toner cartridges to GeldFuerMuell
Quick and easy:
You have bought a new printer as a private person and are about to throw away the printer cartridges you still had in stock. Or maybe you are an entrepreneur and have purchased new printers for your office. You no longer have any use for the unopened toners and printer cartridges in your materials store. You may also trade in printer supplies and have unsold promotional products or slow-moving items in your warehouse that you would like to get rid of.
GeldFuerMuell makes it easy for you in any case: Just sell your surplus stock (=full, but no longer needed printer cartridges) to us - we will pay you cash for it!
You can sell this toner and printer cartridge surplus to us:
When purchasing surplus stock, we distinguish between three different quality levels. For quality level A, you receive the highest payment (depending on the model). We will be happy to make you an offer for your unused but surplus toner cartridges or printer cartridges. Simply fill out the following form:
Download the enquiry form
Condition Categories Toner Cartridges
A-ware
As A-ware we designate and remunerate only unopened, originally packed and unused toner cartridges without any damage to packaging or contents. Such leftovers bring the maximum revenue. Examples: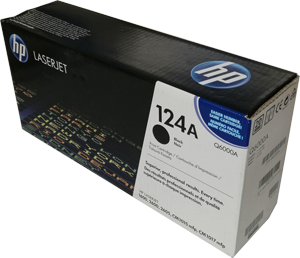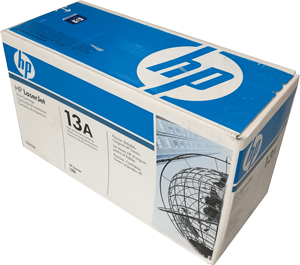 ---
B-ware
B-goods are toner cartridges that are still unopened and in their original packaging, but where the outer carton shows damage such as stickers, labelling or similar. Just an unused toner with damaged packaging. Examples: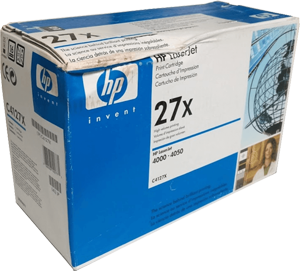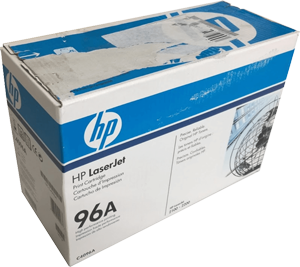 ---
C-ware
C-goods are toner cartridges that are already unpacked but still sealed. Please note that toners that have already been used, regardless of the remaining quantity, are considered empties. Examples: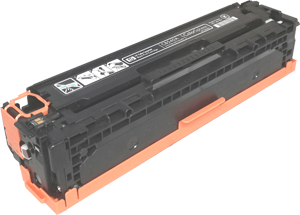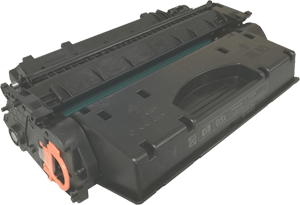 Turn full toners into cash at GeldFuerMuell - Here's how:
Simply enter your unused printer cartridges in our enquiry form. It is also best to indicate the respective condition category and the number of pieces. Then send us the completed form by e-mail. You will immediately receive our non-binding offer by e-mail. Turn your full consumption material into cash.
Accept the offer, simply send us your surplus stock. Please note that the minimum purchase value for a collection or parcel stamp within Germany is €30. However, with the extremely fair prices we pay you for surplus stock, you will quickly reach this amount - as a corporate customer with large remaining stocks anyway. After we have checked your surplus stock, we will transfer the agreed amount to your bank account without any complications.
Please note: Be sure to enclose our offer with your shipment. Shipments that arrive without our written offer will be treated as empties and the modules will be paid for in the same way as empties.
Printer Empties & Surplus Purchase
Up to now, GeldFuerMuell has mainly focused on buying empty printer cartridges and toner cartridges. With the surplus stock purchase, we would now like to offer you the opportunity to turn so-called "full stock", i.e. toners and cartridges that are still full, into cash.
The GeldFuerMuell surplus stock purchase is suitable for:
Private individuals
Offices
Companies
Traders
Surplus stock from private individuals
If you as a private person still have full printer cartridges at home, it is often because you have bought a new printer because the old one was more or less ripe for the dustbin. Admittedly: You won't have bought huge stocks, but even small quantities fetch cash with us.
Surplus stock in companies and offices
While new printers are admittedly rarely purchased by private individuals, the situation is somewhat different for large companies and offices. In addition, since there should always be enough consumables, larger offices often have immense remaining stocks of toners or printer cartridges when they buy a new printer. By selling these remaining stocks to GeldFuerMuell, you as an entrepreneur can make up for any losses.
Remaining stocks from traders
If you are a dealer in printer accessories and need fresh space in your warehouse, you can also sell your toner and printer cartridge stocks to us. These remaining stocks can be insolvency goods, unsold promotional goods or returns. Even slow-moving goods or surplus stock are unloved burdens that only cause costs. With us you can get rid of this burden and still get cash money for it.
Buying printer cartridges and toner in stock:
In principle, a good idea!
The reasons why you might still have full toner and printer cartridges in stock are as varied as your personal situation. Basically, the idea of stocking up on cartridges is not so bad. After all, full, unused original cartridges / toners are often so expensive that buying a larger quantity of unused products makes perfect sense. Keyword: quantity discount! Online retailers of printer accessories in particular offer substantial discounts for larger order quantities. Buying in stock can also make sense for private households. In larger companies and offices, there is no way around having larger quantities of full toners in stock anyway. After all, the print volume in these places is usually quite high, which is why you never know exactly when the cartridge will run out of ink.
But what if the printer suddenly gives up the ghost?
It does not always have to be due to the use of cheap ink or the improper refilling of printer cartridges that the printer makes its last journey across the Jordan. Modern electronics are not designed to last forever. Even printers (whether laser or inkjet) are supposed to stop working at some point so that you, the customer, have to pull out your wallet and buy a new one. And there you are with your stock of full printer cartridges and no idea where to put them. Despite the discount, they still cost quite a bit of money. At this point, you are rightly a little angry about the practices of the manufacturers. However, we would like to help you get your blood pressure back under control by buying these unused toners / printer cartridges from you.
Tip: In many cases there are follow-up models of printers that use the same cartridge as the former model. In this case, you can of course also use the unused products that are still available in the newly purchased device. Just look out for this the next time you buy a printer - you may well save a euro or two. In all other situations, simply sell the surplus stock to GeldFuerMuell. Simply use our enquiry form and receive an individual offer today! You can also donate full toners, find out more on Donate full toners.
Or can you take the purchase prices from our price list right away?
On our purchase price list for old toner cartridges you will find the current remunerations for the most common empty and also full, originally packed toner cartridges:

After toner change: The purchase prices for empty original cartridges are listed in the column Original empties. Only the printer manufacturer's toner cartridges are original.

After changing the printer: The purchase prices for full, originally packed toner cartridges can be found in the column Original surplus. The prices are only valid for toner cartridges in unopened, undamaged, unlabelled and unglued original cartons.
How to recognise the shelf life (BBD) of HP ink cartridges:
Toner cartridges and the toner powder they contain have a very long shelf life and only lose their shelf life if they are not stored properly (e.g. if the place where they are stored is too warm). With ink cartridges it is different, ink dries up at some point despite airtight packaging. That is why ink cartridges have a best-before date. You will find this printed on the back of HP ink cartridges, for example.