We dispose of printer cartridges in an environmentally friendly way. You will receive a certificate and, if applicable, a remuneration!
Sustainable benefits - that is why you should participate:
You don't want to throw empty printer and toner cartridges in the trash? You should not! Apart from being illegal, many printer cartridges are suitable for recycling, the most environmentally friendly method of recycling. We will dispose of printer cartridges and toner from the most common manufacturers for you. And for many models there is even a remuneration.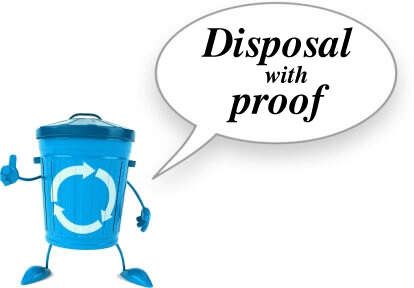 Disposal according to waste law!
We are certified as a specialist disposal company: You will receive a suitable proof for your documents with every shipment.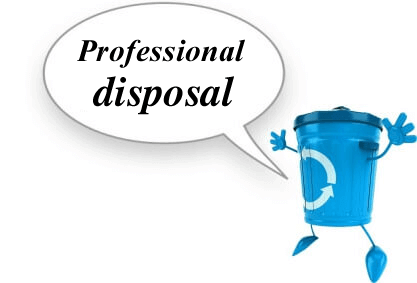 Disposal of original toner cartridges!
We dispose of original toner and printer cartridges from Brother, Canon, HP, Kyocera, Lexmark and Ricoh for you. Please do not send other brands.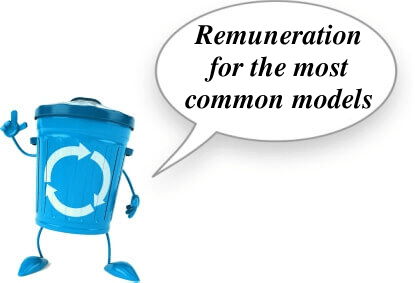 The best at the end: the remuneration!
We also pay you a remuneration for many printer cartridges. The purchase prices can be found in the purchase price list.
Very quickly: How does recycling go at geldfuermuell?
Very simple: Pack the printer cartridges for safe transport and send us your collection with sufficient postage. We will evaluate the contents, send you a corresponding proof of disposal and you will receive a refund for the models on our purchase price list. For shipping, it is best to use our shipping note:
Download the shipping note
---
Do you still have questions about disposal with geldfuermuell?
You will find details of the process at How disposal works. For further information please refer to our Conditions of purchase or the FAQ. Of course we are also personally available to answer your questions. You will find the respective contact person on the page Contact.
Most original toners and inks are suitable for recycling:

Help us to avoid waste by using the collection system of geldfuermuell GmbH to dispose of your old ink cartridges or toner cartridges in accordance with the law. With us, you can easily meet the requirements and objectives of the Recycling Management Act, namely the promotion of recycling management to conserve natural, global resources and ensure the environmentally friendly recycling of waste.