Have you replaced your old printer?
Just sell surplus, unused toner and printer cartridges now!
What to do with unused toner cartridges after the printer is no longer in use? The technology of multifunction devices and printers is constantly evolving. Therefore, it makes sense, especially in companies, to replace printers from time to time. But what happens to the remaining toner stock for the discarded devices? It's simple, sell such surplus stock quickly and unbureaucratically to us as a certified disposal company. Correct certification is important because many toner cartridges are classified as electronic waste and must therefore be disposed of in accordance with the Electrical and Electronic Equipment Act.
This is how it continues: Determine prices online or fill out a price request
The purchase prices for original, unused toner cartridges depend on the condition. The purchase prices for A-condition (toner cartridges in the unopened, undamaged, unlabelled and unglued original carton) and for the most common models & brands can be found on our Purchase price list for toner cartridges in the column Original surplus.
For cartridges in a different condition (original box already opened, damaged, labelled or stickered) or less common brands & models, please use our enquiry form. However, we do not buy expired ink cartridges and alternative (i.e. not from the original manufacturer) toner cartridges.
Download the enquiry form
---
Alternatively: Donate full toners in aid of Children's Aid!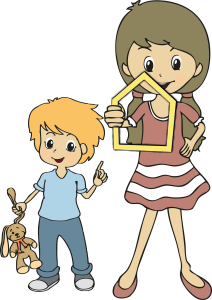 If the effort involved in determining the price is too great for you and you are actually just looking for a sensible way to dispose of the surplus, unused toner cartridges, then we can recommend our partner Resttoner.de.
There you can quickly and easily send your full toner cartridges by parcel stamp, and the revenue will be donated to Kinderhilfe. Of course, you will receive a donation receipt from Kinderhilfe.
Does it suit you? Click here to go to Resttoner.de
Please be sure to note:
We specialise exclusively in the purchase of original toner brands, such as toner cartridges from Brother, Canon, HP, Kyocera, Lexmark and Ricoh. Unfortunately, we cannot refund compatible or alternative toner cartridges. We do not buy full Starter, Setup, Initial, Contract or Introductery toner cartridges. Prices for unused toner cartridges that we have not listed or where the packaging is damaged or missing are available on request.