Empty toner cartridges are made from wholesome raw materials
How would you have known?
Empty original toner cartridges are by no means waste. They are elaborately manufactured products with a high reuse value. If you consider how many raw materials have to be used in the production of a single cartridge, the need for sensible handling of empties becomes all the more obvious. We are talking about materials such as aluminium, copper and steel, but above all it is crude oil that is indispensable for production. The world's crude oil reserves are in short supply. They are becoming less and less, and at the same time the areas in which oil is an essential production ingredient are becoming more and more. For this reason alone, empty toner cartridges from printer manufacturers should be valued more and treated for what they are: A product full of recyclable materials worth preserving.
Join the recycling of empty toner cartridges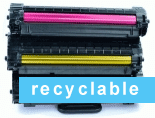 The fact is: original toner cartridges can often have more than one life - as long as they are made available to recyclers like us. Depending on the type or make, empty toner cartridges can be refilled several times. We create something new from what our customers no longer need. Please support us by sending us your empty and recyclable toner cartridges. As a consumer, you are an important link in the chain that ultimately leads to the recycling of scarce raw materials. It is up to the consumer to decide what happens to the toner cartridge when it is empty. If it is simply thrown in the rubbish, the chance of recycling is over. Only when we, as a certified waste management company, have used and empty printer cartridges available, can we take the next step to preserve and recycle the raw materials they contain. So you see: you as a consumer are enormously important! Act responsibly and send us your empty original toner cartridges according to our purchase price list.
We show you step by step how you can use empty toner cartridges profitably - as a measurable gain for the environment, for a good cause or for your own wallet:
More information? How the purchase of old printer cartridges works with us...
---
We buy empty toner cartridges - you benefit financially
Environmentally conscious action should be worthwhile, and not only for the environment itself. The environment is, of course, the main beneficiary of recycling of all kinds. Wherever recyclable materials are handled responsibly and conserved, there is a great ecological advantage. But it can also be advantageous for consumers themselves to make empty toner cartridges available to a recycling company instead of simply throwing them in the rubbish. GeldfuerMuell GmbH is such a recycling and disposal company, where consumers can also earn a financial reward for their actions. We pay the printer manufacturers a very respectable remuneration for recyclable empty toner cartridges. You then decide whether you want to keep the money yourself and do something good for your private household budget, or whether you want to get socially involved and make a donation of your revenue.
How much can you earn by selling empty toner cartridges?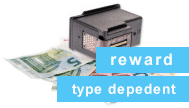 Of course, you would now like to know how much the sale of empty toner cartridges could be profitable for you. We cannot give you a blanket answer to this question, but we do provide you with lists from which you can see the current purchase prices at a glance. You only need to compare the article number of your cartridge with our lists and you will see how high the remuneration will be when you send it in.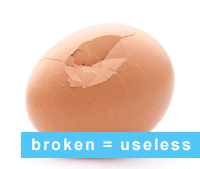 There is one restriction: the toner cartridge does not necessarily have to be totally empty, but it must be in an undamaged condition. If the empties are damaged, they cannot be refilled and thus cannot be recycled. Unfortunately, we cannot pay remuneration for such cartridges. Please also note that the empty cartridges could suffer damage during shipping if they are not packed properly and carefully. We will be happy to give you tips on how to pack your package securely for transport.
What to do if you don't find your empty toner cartridges on our purchase list?
In exceptional cases, you will not find the article description of your empty cartridge on our purchase lists. This may be due to the following reasons:
The cartridge comes from a manufacturer who only wants to sell original cartridges and who therefore makes refilling technically impossible.
The demand for the special article is not particularly high on the market - the effort of reprocessing and refilling is disproportionate and is therefore omitted for economic reasons.
If you are in possession of such cartridges, it is best to contact your local recycling centre for disposal. Transporting non-recyclable toner cartridges or printer cartridges over long distances (by parcel service or freight forwarder) is likely to produce higher CO2 emissions than going to your local recycling centre!
What empty toner cartridges can do
Collect empty toner cartridges, it's worth it. But even if you have only printed a single cartridge empty and want to dispose of it, you should take the initiative. A single empty toner cartridge sent to us can reduce the harmful emissions released into the environment from the manufacture of new cartridges by up to 60%*.
Small print about the climate impact of your empty toner cartridge
To make it even clearer how important it is to recycle empty toner cartridges, we want to inform you with some interesting facts from studies:
The CO2 footprint of a toner cartridge highlights its life cycle in terms of its climate impact. For this life cycle assessment, its energy requirements, i.e. direct and indirect greenhouse gas emissions, are evaluated.
In a study, new models with short and long service lives were compared with recycled models. The result* proves the high urgency with which toner cartridge recycling must be promoted by consumers and industry.
In plain language: every recyclable empty toner cartridge sent in counts. What about yours?
* The results of the study conducted by UKCRA in figures:
- With refilled short-life cartridges, the carbon footprint is 25% to 40% lower than an equivalent number of new, single-use cartridges.
- Long-life refilled cartridges even have up to 60% lower carbon footprint compared to long-life new cartridges.