Sell empty toners instead of disposing of them!
Everything speaks for it:
Have you ever considered selling your empty toners instead of simply disposing of the used cartridges in the trash? Not to mention that it would actually be an unforgivable environmental sin to throw away used toner cartridges - you could actually make money by doing things differently! How do you do it? It's simple! We explain how you can sell your toners, do a service for the environment and make money for yourself.
It's that simple when you want to sell us empty toners:
Collect empty toners
Determine the possible purchase price on the purchase list
Fill out the delivery note
Pack
Send
Wait 7 days until the money is in the account
Take a look around, I'm sure you'll find some empty toners you could sell!
Collect empty toners, it's worth it. Take a critical look around your personal and professional environment. Your focus should be on end devices in which toner and ink are used, i.e. printers, fax machines, photocopiers etc. What actually happens to the empty toners? Sell the empties to us, and you will not only be doing the environment a favour, but also ensuring a financial plus in your wallet or in the company's coffers. A tip from us: collecting is worthwhile, because the more toners you sell us, the more money you earn. We support your collection by taking over the shipping costs for you above a certain purchase value or by sharing in the shipping costs (depending on the country).
Sell, recycle, remunerate empty toners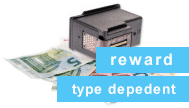 You make a valuable contribution to the environment and the conservation of increasingly scarce resources when you sell us your empty toners. If you consider the amount of crude oil alone that has to be used for the new production of a single printer cartridge, it quickly becomes clear that responsible handling of empties is worthwhile. It can even be understood as a duty for every consumer to ensure that empties of toners, ink cartridges and printer cartridges are recycled. What ends up in the rubbish is irretrievably lost. Recycling is out of the question - forever! This must not happen! Every responsible consumer will agree with us here. Even more so, when the principle of waste separation, recycling and reuse has already been established and proven in other areas as a matter of course. Every household separates waste into residual waste and recyclable fractions. Paper, glass, old clothes - it would never occur to anyone today to simply throw away deposit bottles. There is no deposit system for empty toners, but you can still earn money by returning your empties. We will pay you a remuneration if you sell us empty toners. Collect in your own household, in the neighbourhood and at work wherever you come across used printer cartridges and offer us the empty toners for purchase.
Geldfuermuell explains which toners you can sell
More than 300 different models of empty toner can be sold, recycled and remunerated. This is a profitable promotion that you should not miss. Unfortunately, it may also happen that we are unable to buy some models. If you look at our purchase lists, you will also notice that there are different levels of remuneration. The reason for this is on the one hand the different market values of the respective brands and on the other hand the different recyclability. Some empty cartridges cannot be refilled due to their design. Unfortunately, such models cannot be recycled, which means that you cannot sell us these toners. However, you can still send them to us and we will ensure that they are disposed of in an environmentally friendly manner. Simply enclose the empty cartridges with your shipment, we will check all cartridges for recyclability upon receipt of delivery and transfer your remuneration to your account within 7 working days.
Sell toner and have it remunerated
Unlike bottles, there are hundreds of different models of empty toner, cartridges and cartridges in circulation. I wonder if yours is among them?
More info? This is how easy it is to sell empty ink and toner to us...
---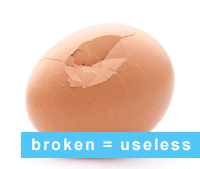 Not for nothing does Geldfuermuell enjoy its reputation as a reliable and fair partner. We put your returned empties through their paces. Only undamaged goods can be recycled, so it is very important that you follow our instructions for packing your shipment when packing and sending empties. If you do not have suitable boxes available, we will provide you with a transport container free of charge. Then you need to fill in the delivery note correctly and you have done everything right!
From us, you are guaranteed to receive the equivalent value for exactly the type of toner you offer us. You can sell us the empty toner and receive your credit note at the current market value - in full and within 7 days.
You can find out what your empties are worth when you sell us empty toners in our current purchase price list.
Geldfuermuell - Your partner as a certified disposal company if you want to sell us toner

You don't need to look far for a trustworthy partner for disposal, recovery and recycling if you want to sell empty toners. You have already found it in us! Geldfuermuell is one of the largest European toner recycling companies - and there are good reasons for that. The growing number of empty toners that empties collectors sell to us every year enables us to continuously increase the remuneration.
The fact that consumers appreciate not only the growing payouts but also our uncomplicated service is proven by the growth rates of the submissions. More and more consumers want to sell us their empty toners! On closer inspection, however, this is no wonder. After all, as an environmental service provider, used printer material is worth a lot to us - you can sell your empty toner to us for up to €20 each.
Here are all the advantages Geldfuermuell can offer you when selling toner at a glance:
We are a certified waste management company
We are one of the largest toner recycling companies in Europe
We record increasing purchase figures of empty toners and printer cartridges every year
We are seeing a steady increase in the remuneration paid out
We offer a straightforward service to our customers
We pay attractive prices for the empties - up to 20€ per empty toner
What to wait for? Sell us your empty toners. We look forward to receiving your shipment.